VANCE COUNTY REGIONAL FARMERS MARKET
2021 season begins April 17th with Spring Fling Market! Lots of plants, crafts, spring produce and more!
Market will then operate Saturdays, 7:30 am to 1 pm, and add Wednesday hours on June 2nd. Twilight Market days and hours are the last Tuesday afternoon in June, July and August from 3pm until 7pm.
Generally open April through November on Wednesdays and Saturdays, 7:30 am to 1 pm (may operate Saturdays only at beginning and end of season, call or e-mail to confirm hours). Vendor guidelines and application forms can be downloaded from http://go.ncsu.edu/VCRFM.
For more information, call 252-598-0814, contact the Vance County Extension Center at 252-438-8188, or e-mail farmersmarket@vancecounty.org.
The Market is located at 210 Southpark Dr., just off S. Beckford Dr. between Andrews Ave. and Dabney Dr.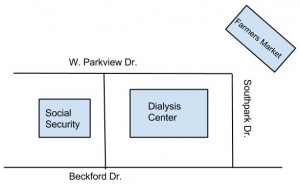 This project was made possible through the generous support of Vance County Farm Bureau, NC Tobacco Trust Fund, NC Agricultural Development & Farmland Preservation Trust Fund, and numerous organizations and local businesses.