VANCE COUNTY REGIONAL FARMERS MARKET
                                  The TENTATIVE schedule for the 2023 season is as follows:
Pre-season meeting for returning and prospective vendors, February 16th, (6 p.m. until 7:30 p.m.)
Open on Saturdays, April 15th through mid-December (8 a.m. to 1 p.m.)
The annual SPRING FLING will be Saturday, May 6th
Also open on Wednesday and Saturday from June 3rd through early September (8 a.m. to 1 p.m.)
HANDCRAFTED HOLIDAY MARKET- NOVEMBER 18th
Advisory Board meetings (open to the public): April 27th, July 27th, Oct 26th (2 p.m. at the Market)
Vendor guidelines and application forms can be downloaded from http://go.ncsu.edu/VCRFM. Follow Vance County Regional Farmers Market on Facebook and check out what's available each week.
Take a few minutes and visit the Memorial Garden at the Vance County Regional Farmers Market. Truly one of Vance Counties gems.
For more information, call 252-425-2092, contact the Vance County Extension Center at 252-438-8188, or e-mail farmersmarket@vancecounty.org.
The Market is located at 210 SouthPark Dr., just off S. Beckford Dr. between Andrews Ave. and Dabney Dr.
Thanks for supporting your local farmer's market.
Pat Ayscue Market Manager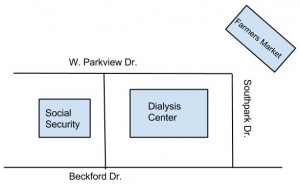 This project was made possible through the generous support of Vance County Farm Bureau, NC Tobacco Trust Fund, NC Agricultural Development & Farmland Preservation Trust Fund, and numerous organizations and local businesses.